What to do at Festibière de Sherbrooke?
There will certainly be no boredom: music, activities, tastings, games & festive atmosphere on the agenda 🍺
FRIDAY, MAY 27
Duo Julien Belhumeur & Fred Gagnon

: 

16h00 to 16h45 and 17h15 to 18h00

Style: Cover band pop-reggae

Olivier Couture: 

20h00 to 20h45 and 21h15 to 22h00

Style: Pop-folk
SATURDAY, MAY 28
Rotin: 

12h30 to 13h15 and 13h45 to 14h30

Style: Rock-cover from the 80's to nowatoday
Midnight Flight : 

16h00 to 16h45 and 17h15 to 18h00

Style: Cover-band rock
Sunday Crisp: 

20h00 to 20h45 and 21h15 to 22h00

Style: Pop-Alternatif
SUNDAY, MAY 29
Bestov : 

12h30 to 13h15, 14h00 to 14h45 and 15h45 to 16h30

Style: Cover band pop-rock
Opening of Casks
Every day, an exclusive cask will be tapped and commented on at the Je bois local booth. This is your chance to come and discover exclusive products!
Stay tuned to find out the opening schedule and the products to taste 👀
CASKS
Refuge des brasseurs: Sour Ananas

Légèrement acidulée, cette bière utilise une nouvelle levure permettant de ne pas faire de "sour mash". Des ananas locaux ont été ajoutés en collaboration avec la microbrasserie Brasseur fou de Sawyerville

La Barberie: À travers les prunes – 7,2%

Bière inspirée des Dubbels belges en collaboration avec Cheval Blanc. Élevée quelques mois sur prunes du Québec et des Brettanomyces, assemblée ensuite avec les plus vieilles barriques du chai.

La Memphré: Berliner Weiss à l'argousier.
Heures d'ouverture des casks à venir!
IGA Tasting Station
Come meet the IGA team and taste exclusive beer-pairing products!
Course Je bois local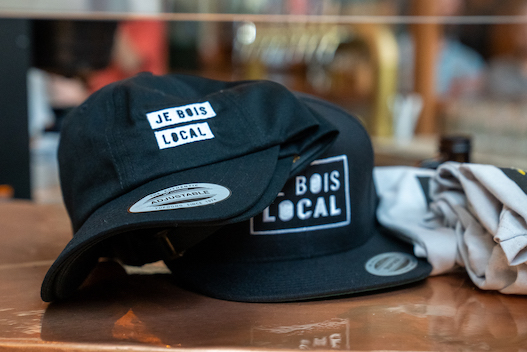 The Mouvement Je Bois Local invites you to discover a selection of "beergarden" thematic beers (Pilsner, lager, berliner weiss, thirst-quenching or German-inspired beers) through a tour among our exhibitors on site.
Exclusive barrels
at the Festibière Beertruck
A new exclusive barrel will be available every day on the Je bois local line at the Festibière Beetruck.
EXCLUSIVE BEERS
Robin bière naturelle: Rhubarbe sans fraise

*Lancement en primeur pour l'évènement*

Maltstrom: Saison miel et sarrasin,

Collaboration avec le Maltéhops
*Nouveauté en quantité très limité*

Sutton Brouërie: Bière à venir!
Le Sage Brasseur: Saison au cassis
11 Comtés: Horizon des évènements Saaz
Canton Brasse: Double Glisse
Le Boquébière: Gose aux cornichons
Heure d'ouverture des barils à venir!
Conferences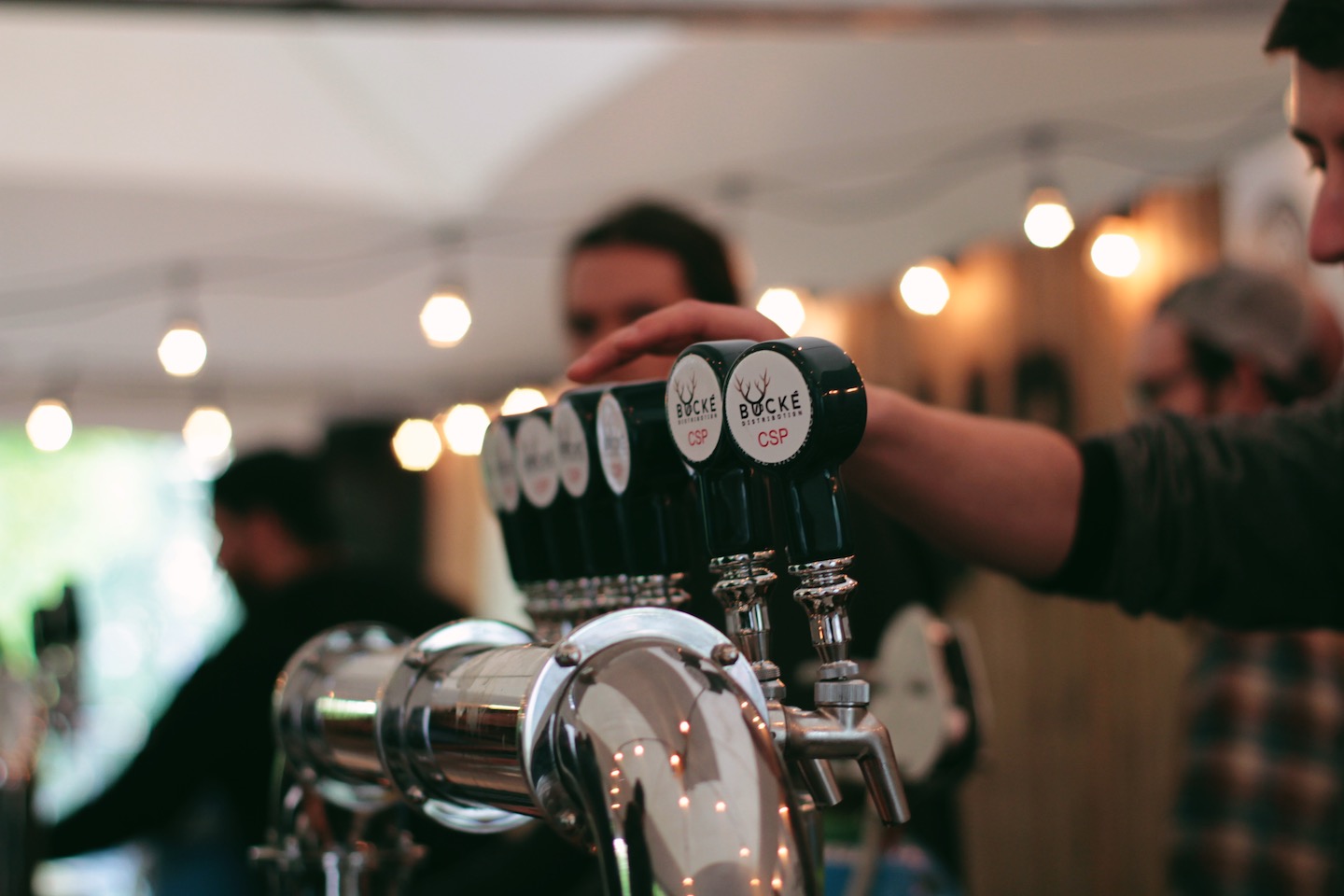 Conferences & tastings on the beer trends of 2022 and discovery of beers from different microbreweries! Come to the Pub le Bucké to attend in great numbers!
« Beer Pairing »
How to perfectly match food and beer? Thanks to the gourmet texts that will be personalized, you will be able to choose a style of beer in perfect harmony with the food specialty of each of our restaurant owners!
Alternalcool par Éduc'Alcool
Come discover the moctkails prepared live and commented by our guest mixologist! Tastings offered for attentive spectators who wish to explore alcohol-free alternatives!
Collective work of art
Leave your mark at the Festibière! You will find on the site the giant letters forming the word "FESTIBIÈRE" which will become a huge collective work of art thanks to the personal touch of all our festivalgoers. Don't hesitate to share your creativity 🎨
Mobilaser
*New* The Laser Game Evolution is the perfect marriage between a 100% laser precision game and an inflatable game. What more could you ask for!  It's even possible to play in daylight, come and face your best enemy!
Pocket games
The classic party game! Do you like to have fun with pocket games? Whether with family, friends or colleagues, it's guaranteed fun! For adults and children alike.
Giant Jenga
Your worst enemy in this game: gravity! Your challenge: stack all the wooden blocks and remove them one by one before everything collapses. The festival-goer who is the most skilled at being the last to remove a block without the whole thing collapsing will be the big winner of the game! P.S. Make sure your opponent has a full glass so they don't use both hands!
Mega Twister
The ultimate family and party game! Whether there are 2 or 10 of you, you can have fun simultaneously with this game! Just turn the wheel to see which body part you get to move. Be careful not to fall, or you will be eliminated!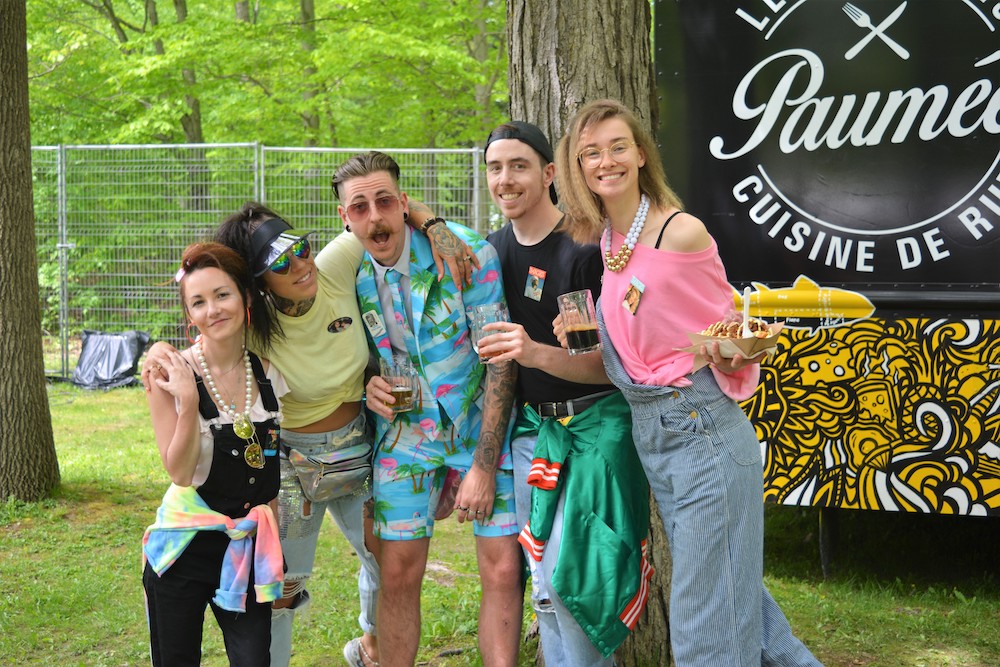 The PARTY continues! With our friends from Je bois local, we suggest you end your evening at some super interesting Sherbrooke microbreweries that offer great promotions for the occasion.
Promotions & discounts here👇
Le Refuge des Brasseurs
Pinte au prix du verre avec la présentation de ton verre Festibière de Sherbrooke ou ton email de commande.
Pinte gratuite en réclamant avec ton Passeport Je bois local
Le Boquébière
Pinte au prix du verre sur les bières du Boq
Pinte gratuite en réclamant avec ton Passeport Je bois local
*À noter qu'un billet ($) est nécessaire le samedi de 19h30 à 21h30 pour le spectacle de Rosema Tulip et Pozé.
Siboire Microbrasserie
Pinte gratuite en réclamant avec ton Passeport Je bois local