LE FESTIBIÈRE DE QUÉBEC: AUGUST 18 TO 21st, 2022
From August 18th to 21st, the Festibière de Québec offers you pure entertainment to end your summer in style! It's a date at Quai de l'Espace 400e where you can discover different microbrewery beers, original alternative beverages or street food.
WHEN?
August 18 to 21st, 2022
Thursday:  11 am to 11 pm
Friday and Saturday: 11 am to 11 pm
Sunday: 11 am to 7 pm
TAKE ADVANTAGE OF THE PRESALE
The lowest price of the summer! Buy your combo in presale before August 14, 2022:
> 1 drink & 20 tockens for only $24.99
(+ taxes and service charge of $0.99)
Regular price: $34.79 before taxes & service charge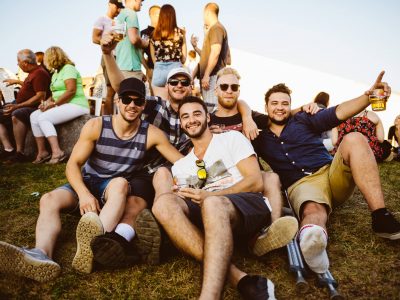 OUR COMMODITIES
WELCOME TH THE WHOLE FAMILY
We accept the whole family and admission to the event is free!
Family zone: Access to the special family area as soon as the site opens. Includes a nursing section and changing tables.
SAFE DRIVING HOME
The Festibière is a TZ member to offer you a safe ride home after a few beers. Between 6pm and 4am, call directly 418-861-9590 or look for the signs on the site!
ATM
On site, you will find a few ATMs. Please note that some restaurants only accept cash.
WATER STATION
Refreshment point where you can fill your water bottles and wash your glasses for free. Therefore, no water bottles will be sold on the site.
DOGS ALLOWED
Dogs are allowed on site, but not allowed in the tents.
ACCESSIBILITY
The site is accessible to people with reduced mobility thanks to the tents located on flat ground and the access ramps at the entrances and exits of the tents. Each year, the Festibière also makes sure to install adapted toilets. Please note that the site is sometimes made of grass, gravel or dirt.
MEMORIES FROM FESTIBIÈRE DE QUÉBEC 2019