DUELING PIANOS
La Broche à foin presents the « Dueling pianos » with artists straight from San Diego, Adam J. Eros and Phil Williams. The atmosphere will be festive with these two pianos on which the pianists will play the special requests from the public !
SILENT DISCO
Le concept Silent Disco est de retour ! C'est avec une playlist exclusive de Mike Sickini que les festivaliers seront invités à porter un casque d'écoute sans fil et à danser sous le rythme de la musique. Le DJ de WKND 91.9 sera sur place pour propulser différentes trames musicales que seuls ceux ayant des écouteurs pourront entendre  from 4 to 11 pm.
PATH « JE BOIS LOCAL »
We offer 4 beer path to discover amoug our exhibitors : IPA Route, Festibière Favorites, Sour Beers and Brett & Gose. Go to the ticket office on the day of the event to get the map !
DISCUSSIONS WITH THE BREWERS
Conferences and tastings by Philippe Wouters, a beer expert who will question guest brewers every day ! Places are limited to taste the products, but it's open to all to attend conferences.
RALLY « BIÈRES & PLAISIRS »
The publication Bières & Plaisirs offers you a rally to enjoy the tasting ! It will please amateurs and specialists of the brewing field. From opening to 4 pm, you can get the map of the rally at Le Beertruck du Festibière. By participing, you get the chance to win some prices !
INTERACTIVE ART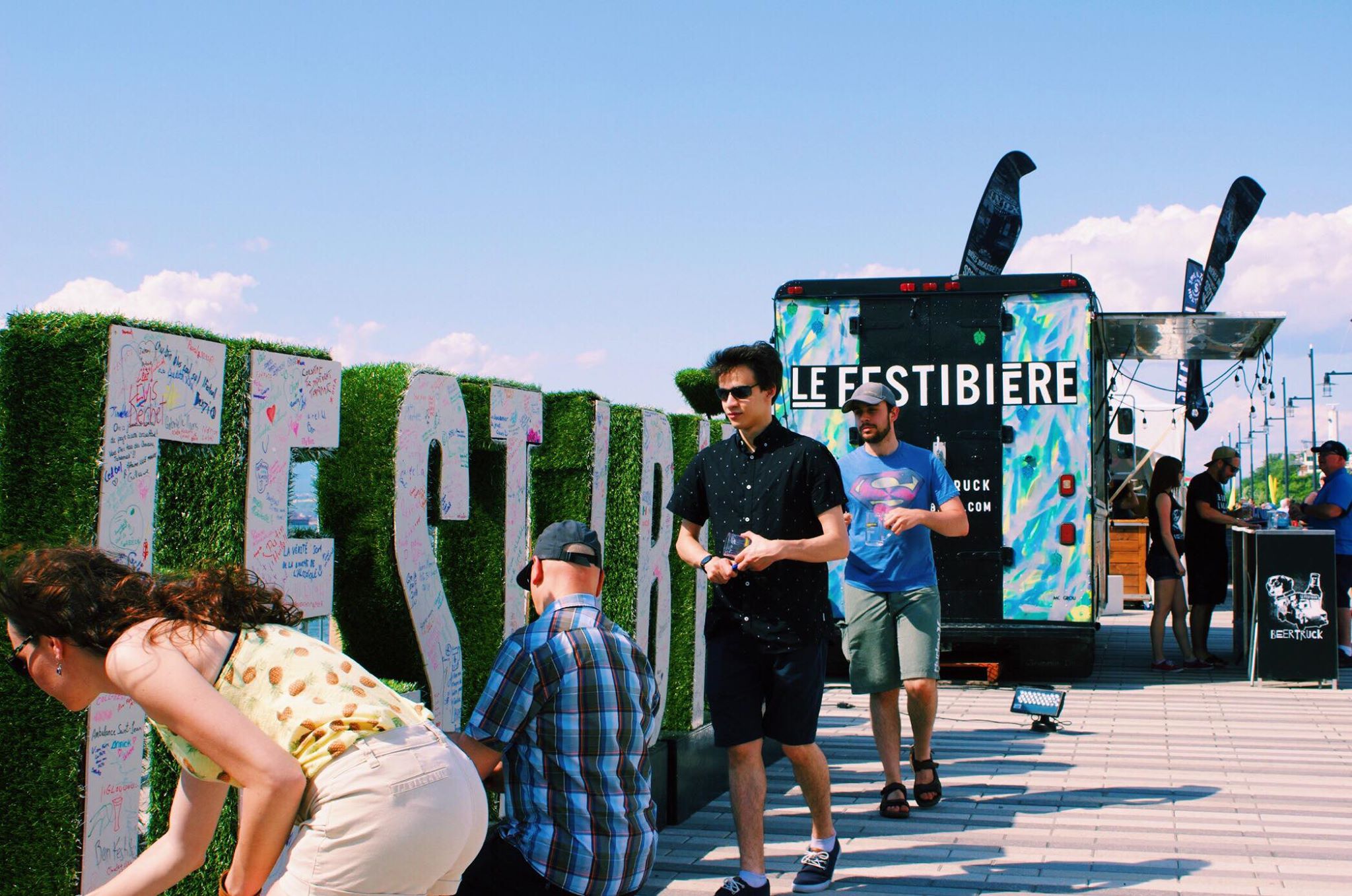 It's now your time to get involved. Grab a pen and leave your mark on our interactive art piece. Like Hollywood, we will have our own giant sign with the word " FESTIBIÈRE ", and everyone can contribute to our artwork !
GIANT JENGA & BEAN BAGS GAME
Do you like to have fun? You will love our new home pocket games in the colors of Le Festibière de Lévis and our giant Jenga! Whether with family, friends or colleagues, it's a guaranteed pleasure.
DJ
Everyday, there will be a DJ on site to animate !
THE GREEDY SPACE
They will meet at the same place yo highlight local products. It's an appointment for the Epicureans !
LOCAL PRODUCTS
Our exhibitors will highlights the products from here. You will be able to taste several local products, beginning with SOS Fondue, Nutra-Fruit, Les Canardises and this, without forgetting La Maisonnette du Fudge !
EXCLUSIVE BARILS
Le Beertruck du Festibière will be part of  the event! The famous speaker and beer specialist, Philippe Wouters will make you discover some exclusive barils. Be there on time !
BEER PAIRING
How to match food and beer to perfection, by Philippe Wouters, beer specialist! The places are limited, but it's open to everyone to attend the conferences.
IGA CHIEFS TOUR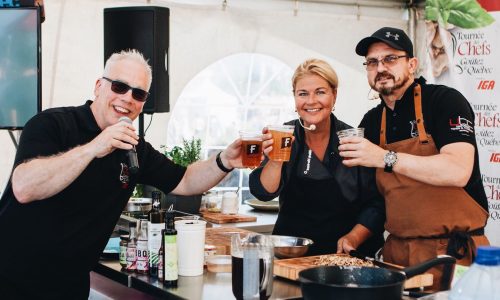 Taste Quebec ! Various conferences presenting tips and advices. Culinary shows and gourmet free tasting from 12 to 8 pm. The guests are Rémi Lemieux and Alain Harbour, beer specialist.
MUSICAL SCENE
THURSDAY AUGUST 16th
3:30 & 5 pm | The Flips Trio
7 & 8:30 pm | Undercover
FRIDAY AUGUST 17th
3:30 & 5 pm | Funky Lamas Trio
7 & 8:30 pm | Vicky & Seb band
SATURDAY AUGUST 18th
3:30 & 5 pm | G1 Toucan
7 & 8:30 pm | The One Love Project
SUNDAY AUGUST 19th
1:30 & 3 pm | Patrick Rouleau
5 & 6:30 pm | Penny Lane Band