BREWING CHALLENGE
We are waiting for you on Saturday at the Festibière de Québec for our second edition of the Brewing Challenge. Bring your friends, this is the opportunity to celebrate your appreciation of beer in a very festive way!
WE TAP 40 CASKS !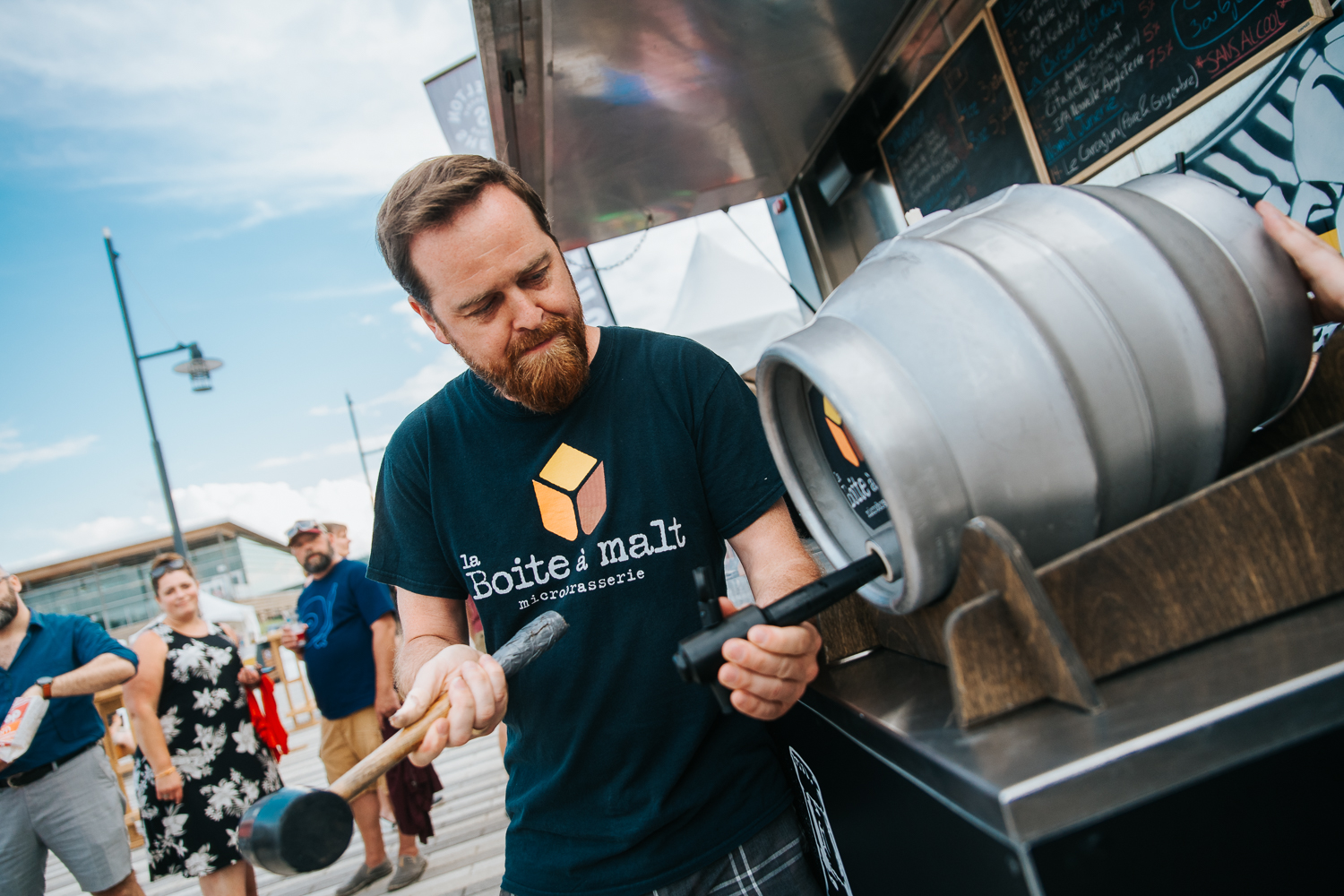 Every day, 10 exclusives kegs will be taped and commented inside the Silent Disco tent by its brewers and Philippe Wouters, beerologist! Be on time to taste the beers brewed especially for the event!
DUELING PIANOS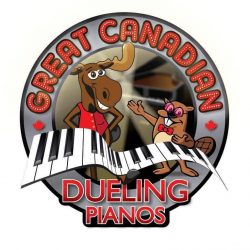 An exciting vibe will be expected with Great Canadian Dueling Pianos from Toronto! You will dance and sing to the sound of these three amazing musicians! They are excited to hear your special requests!
SCHEDULE
Thursday to Saturday : 7:30 PM to 22:00 PM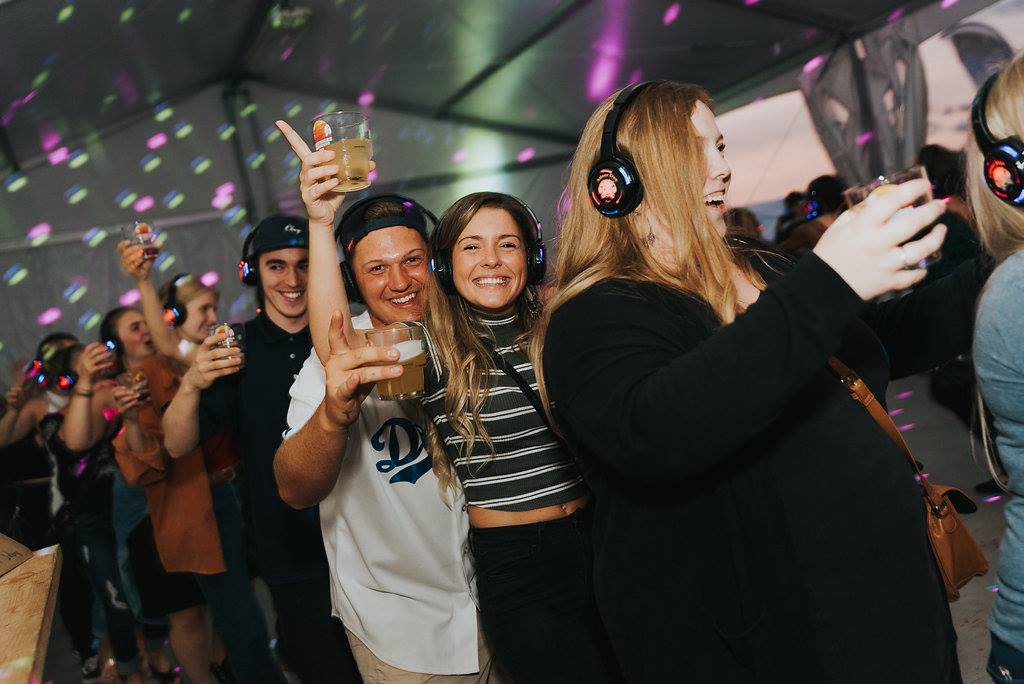 Silent Disco is back for a third year! You are invited to wear an headset and dance on the pace on the exclusive playlist of our DJs Caravane, DJ Max-E and DJ Phranco! Only those who have an headsets will hear the music!
SCHEDULE
Thursday to Saturday : 8:00 PM to 23:00 PM
Sunday : 4:00 PM to 7:00 PM
JUKEBOX
NEW: 2 jukebox will be inside our two tents for you to dance and sing to your favorite hits! Careful, you need to put 25 cents inside the jukebox to choose your song!
PARCOURS JE BOIS LOCAL
« Je Bois Local » invites you to discover a selection of beers especially chosen for the event amongst our local exhibitor. A perfect way to make tasty discoveries according to a specific style of beer! Meet us at the ticket counter to pick up your card.
BEER PAIRING
How to pair beer and meals to the perfection with our beer specialist Philippe Wouters! Find the Textes Gourmands Bières & Plaisirs on site to help you choose the perfect beer with every Foodtruck's specialities!
COLLECTIVE ARTWORK
It's your chance to leave your mark on our collective artwork! Massives letters in the shape of the word « FESTIBIÈRE » will become a huge artwork with a little piece of everyone at the festival!
DJ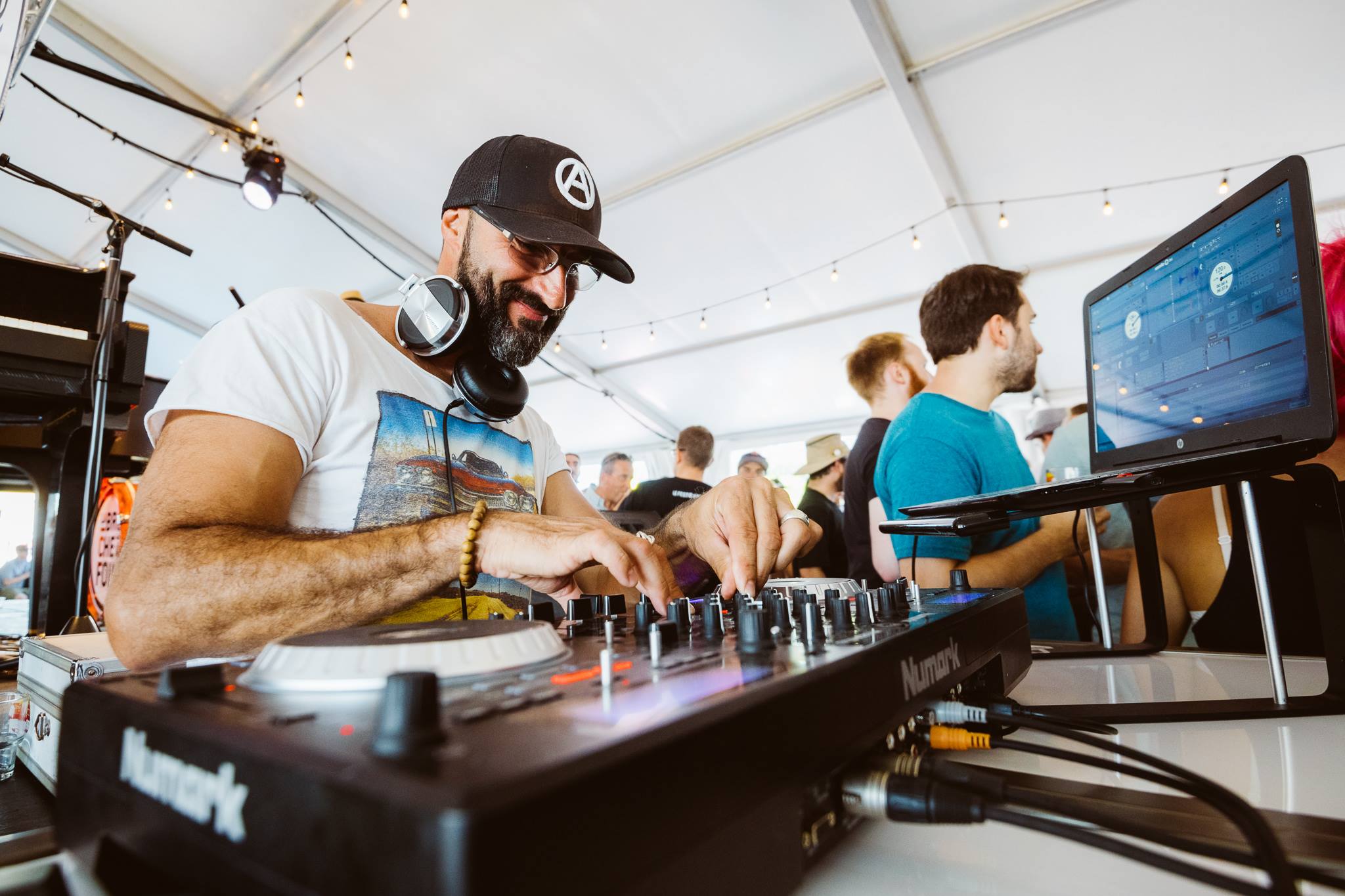 Every day, Djs will play your favorites songs! Meet them at the Pub Bucké for your special request!
SCHEDULE
Thursday: DJ Turner between 4:00 PM and 7:30 PM 

Friday: DJ Max E between 3:00 PM and 7:30 PM

Saturday: DJ Justin between 3:30 PM and 7:30 PM

Sunday: DJ Shieldie between 2:45 PM et 7:00 pm
SPIN THE WHEEL IGA
Come meet the IGA team and enjoy exclusive products, do not forget to turn the wheel to win a free product.
GIANT TWISTER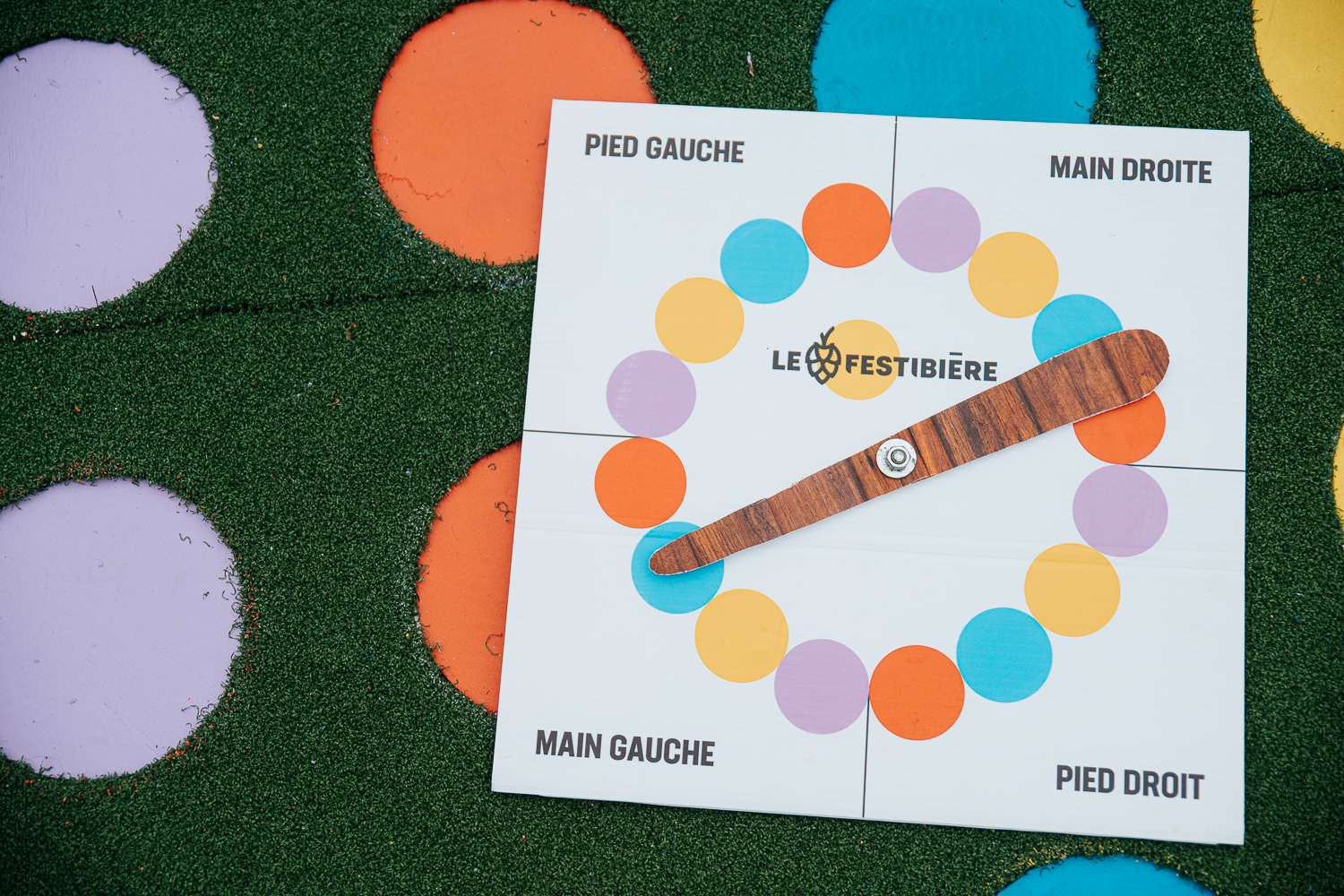 The ultimate game for the family and the party. Whether you are 2 or 10, you can have fun simultaneously with this game! Up to 50 people at the same time will be able to play! Be careful not to fall because you will be eliminated! Pleasure assured for everyone!
TOSS GAME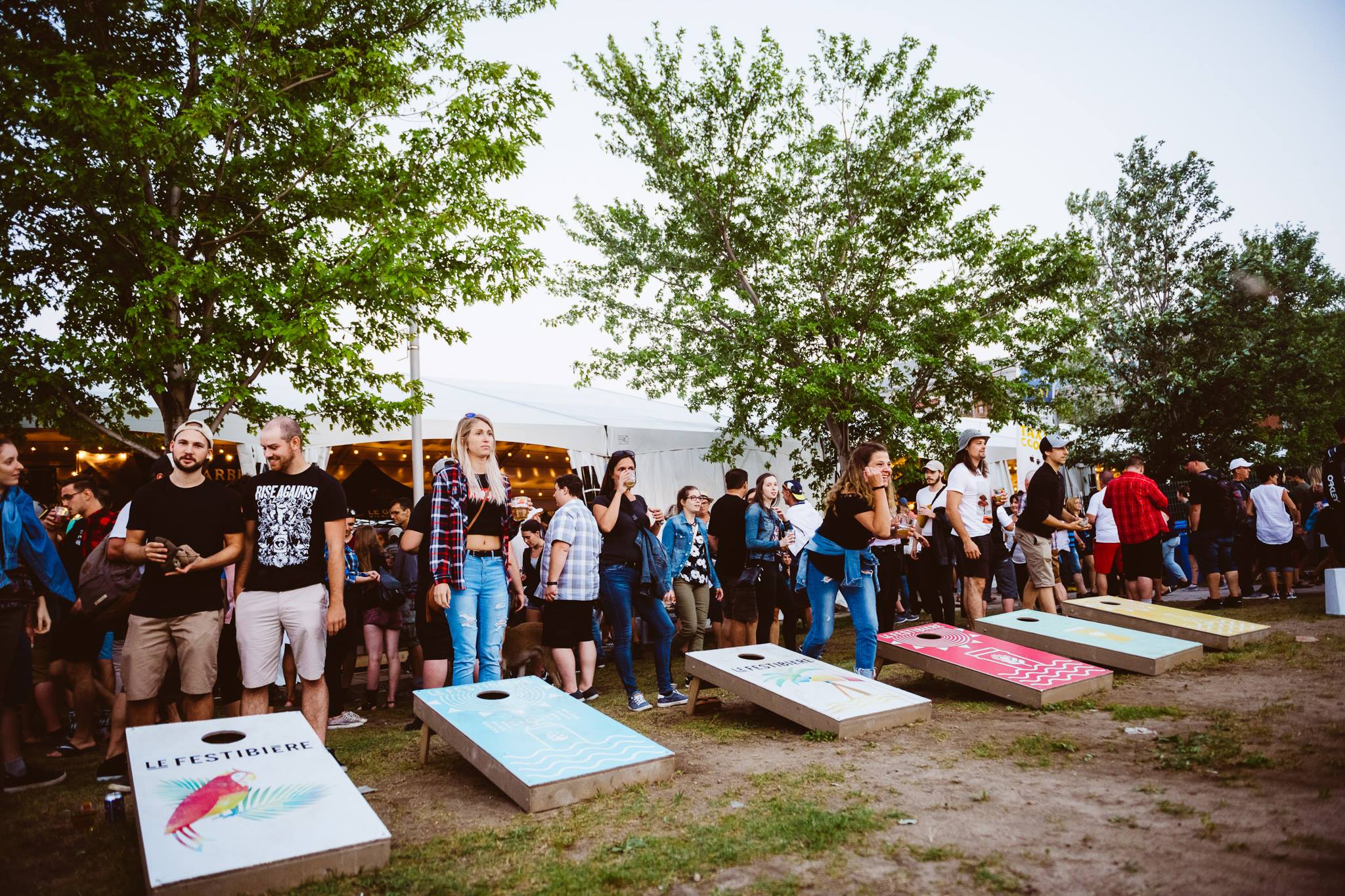 The classic game for party! Do you like to have fun with pocket game? Whether with family, friends or colleagues, it's a guaranteed pleasure !
GIANT JENGA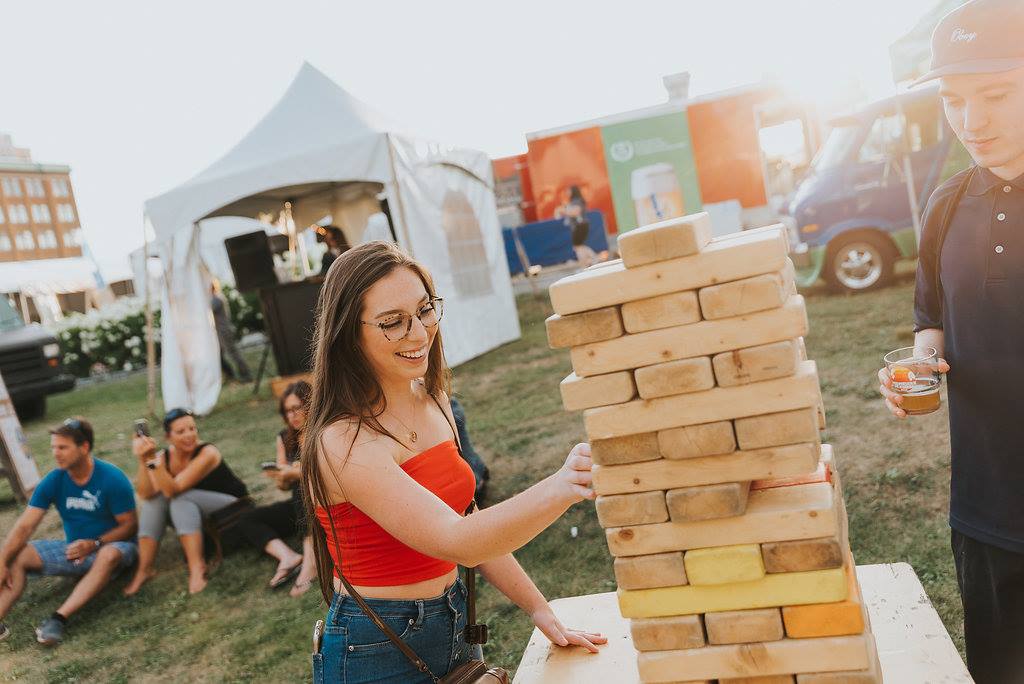 Your worst enemy in this game: gravity ! Your challenge: Stack all the blocks of wood and remove them one by one before everything collapse. The festival-goer who will be the most adept to be the last to withdraw a block without all collapsing will be the big winner of the game. Psst! Make sure your opponent has a well-filled glass so he does not use both hands.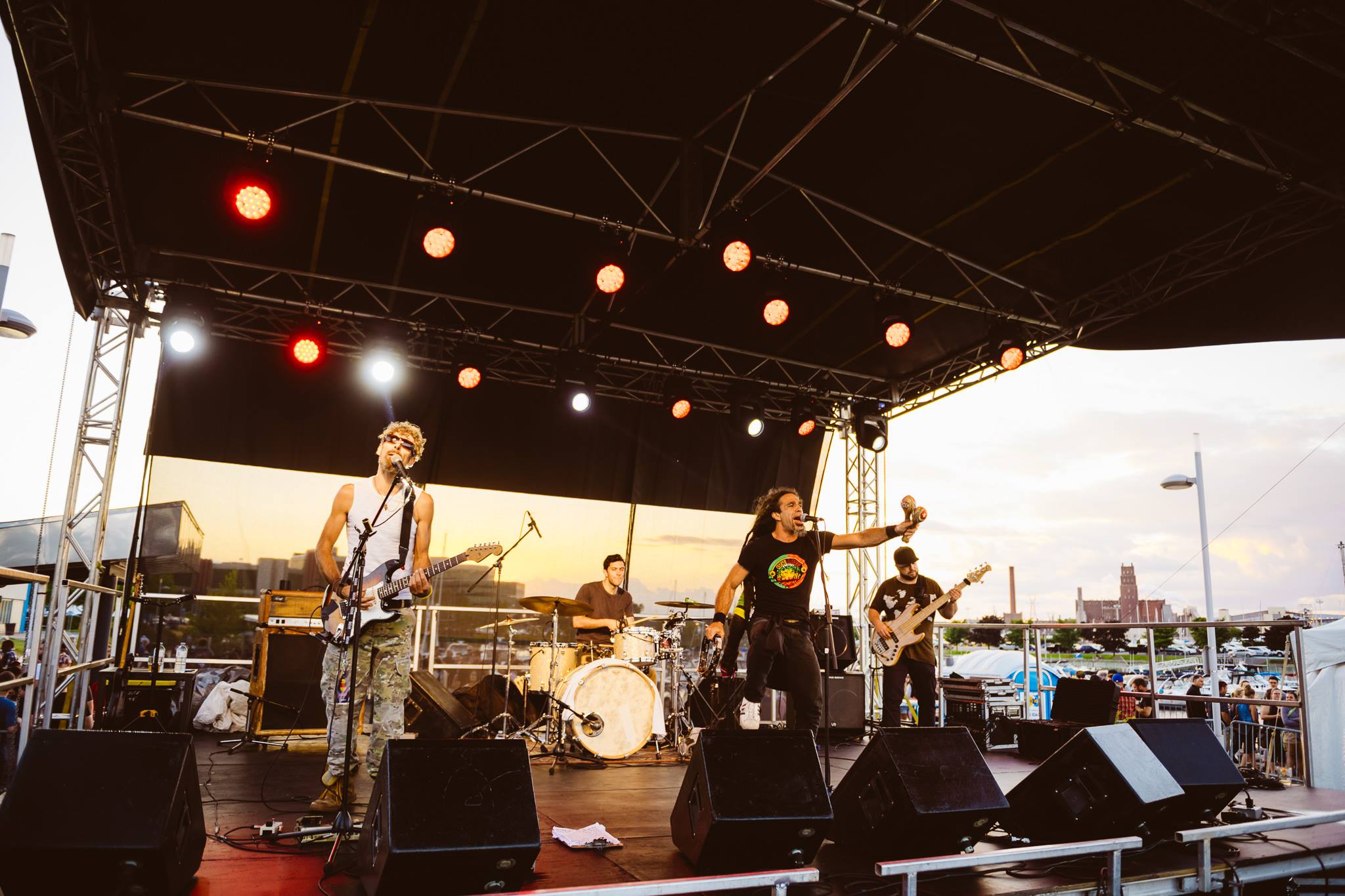 THURSDAY
Maude Carrier duo : 3:30 PM & 5:00 PM

Bestov : 7:00 PM & 8:30 PM
FRIDAY
The Flips : 3:30 PM & 5:00 PM

Mc12 : 7:00 PM & 8:30 PM
SATURDAY
The Pineapples : 3:30 PM & 5:00 PM

Vicky & Seb band : 7:00 PM & 8:30 PM
SUNDAY
Paul Limpalaer : 12:30 PM & 2:00 PM

Funky Lamas band : 4:00 PM & 5:30 PM
BREWING CONFERENCES
Conference and tasting by Philippe Wouters, will talk about beer trends in 2019 and will make you discover beers from different microbreweries.
THURSDAY
3:30 PM – Beer trends at Pub Bucké

6:15 PM – Beer discovery at Pub Bucké

8:30 PM – Microbrasserie de Charlevoix at Beertruck du Festibière
FRIDAY
4:15 PM –

Beer trends at Pub Bucké

6:15 PM – Microbreweries Marketing at Pub Bucké

20:30 PM – Microbrasserie de Charlevoix at Beertruck du Festibière
SATURDAY
1:00 PM – Beer discovery at Pub Bucké

2:30 PM – Microbreweries Marketing at Pub Bucké

3:30 PM – Beer discovery at Beertruck du Festibière

6:15 PM – Microbrasserie de Charlevoix at Beertruck du Festibière
SUNDAY
12:00 PM – Microbrasserie de Charlevoix at Beertruck du Festibière
2:15 PM – Beer trends at Pub Bucké
4:30 PM – Beer discovery at Pub Bucké
5:30 PM – Microbreweries Marketing at Pub Bucké