Le Festibière de Québec: Pure Entertainment
What better way to have fun than to enjoy good cold beers at the Festibière! On the program: musical performances, activities, tastings, games & festive atmosphere 🍺 🍊
SHOWS
We're putting together a music lineup of 🔥 to get you in the mood…
Thursday: Upcoming artist
Friday: Upcoming artist
Saturday: Upcoming artist
Sunday: Upcoming artist
Stay tuned!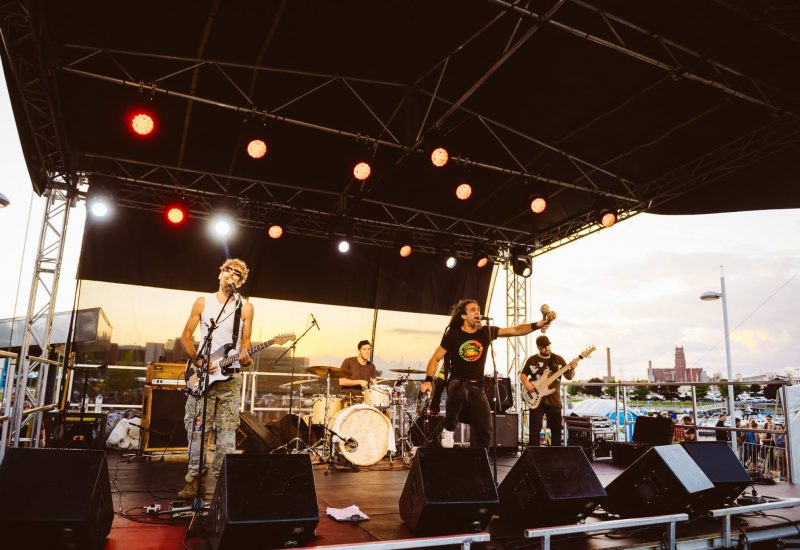 Cask Opening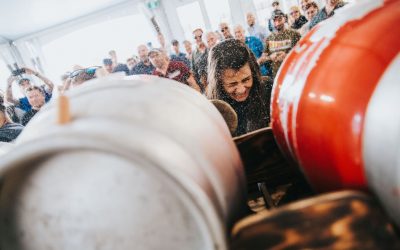 An exclusive cask will be opened and commented by the Je bois local team at their booth. This is your chance to discover a unique product bursting with flavor!
Stay tuned to find out when they'll be open and what product to taste 👀
IGA food & beer pairing
Come meet the IGA team and taste fresh products in a food and beer pairing formula!

Exclusive barrels
at the Festibière Beertruck
Every day, a new barrel will be opened and available on the Je bois local tap line of the Beetruck du Festibière. Come and taste these exclusive products which will also be commented by our beer expert, Nathalie Coursin.
Beer + food = ❤️
How to perfectly match food and beer! Thanks to the gourmet texts that will be personalized, you will be able to choose a style of beer in harmony with the food specialty of each of our restaurant!
Collective art piece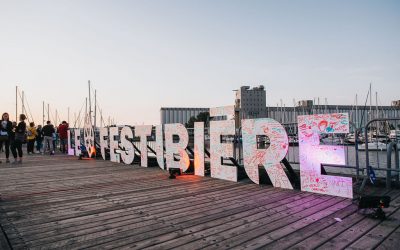 Leave your mark at the Festibière! You will find on the site the giant letters forming the word "FESTIBIÈRE" which will become a huge collective work of art thanks to the personal touch of all our festivalgoers. Don't hesitate to share your creativity 🎨
Giant Jenga
Votre pire ennemi dans ce jeu: la gravité!
Votre défi: empiler tous les blocs de bois et les retirer un à un avant que tout s'effondre. Le festivalier qui sera le plus habile pour être le dernier à retirer un bloc sans que tout s'effondre sera le grand gagnant de la partie! P.-S. Assure-toi que ton adversaire ait  un verre bien rempli pour ne pas qu'il utilise ses deux mains!
Mega Twister
L'ultime jeu pour la famille et la fête ! Que vous soyez 2 ou 10, vous pourrez vous amuser simultanément avec ce jeu ! Il vous suffit de tourner la roulette pour connaitre quelle partie du corps vous devenez déplacer. Attention de ne pas tomber, car vous serez éliminé ! 
Agility Game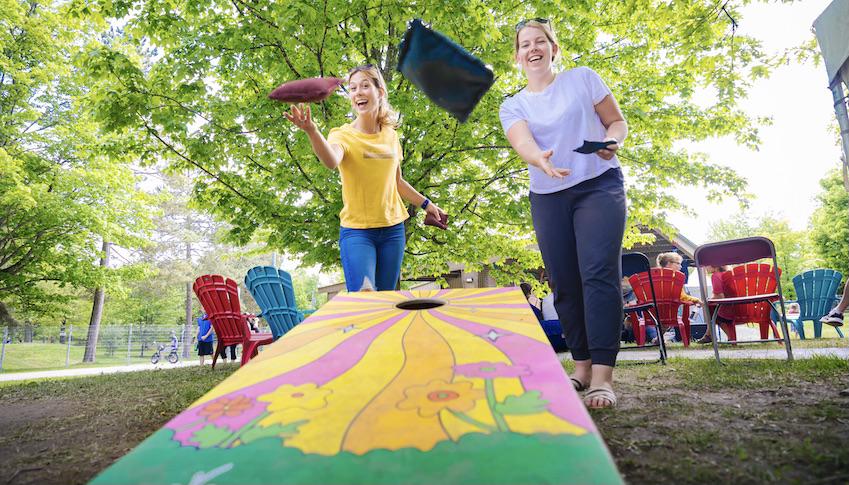 The classic party game! Whether it is with family, friends or colleagues, throwing some bean bags it's fun! For adults and children alike.
Laser tag
New* The Laser Game Evolution is the perfect marriage between a 100% laser precision game and an inflatable game. What more could you ask for!  It's even possible to play in daylight, come and face your best enemy!
"AFTER PARTY"
The PARTY continues! With our friends from Je bois local, we propose you to finish your evening at a few microbreweries around Quebec City and take advantage of their super interesting promotions for the occasion.
Promotions & discounts here👇