THE MOST BEAUTIFUL TERRACE IN TOWN
*** OPENING JUNE 1st, 2019***
Concept
This new kind of terrace pub offered by the Festibière de Québec is located in the heart of the Old Port of Québec. The MUST of summer !
Location
PORT DE QUÉBEC
84 rue Dalhousie, QC, G1K 8M5
lacourarriere@infofestibiere.com

Hours
Back on June 1st !
Subject to closure whitout notice depending on weather conditions, check our Facebook page !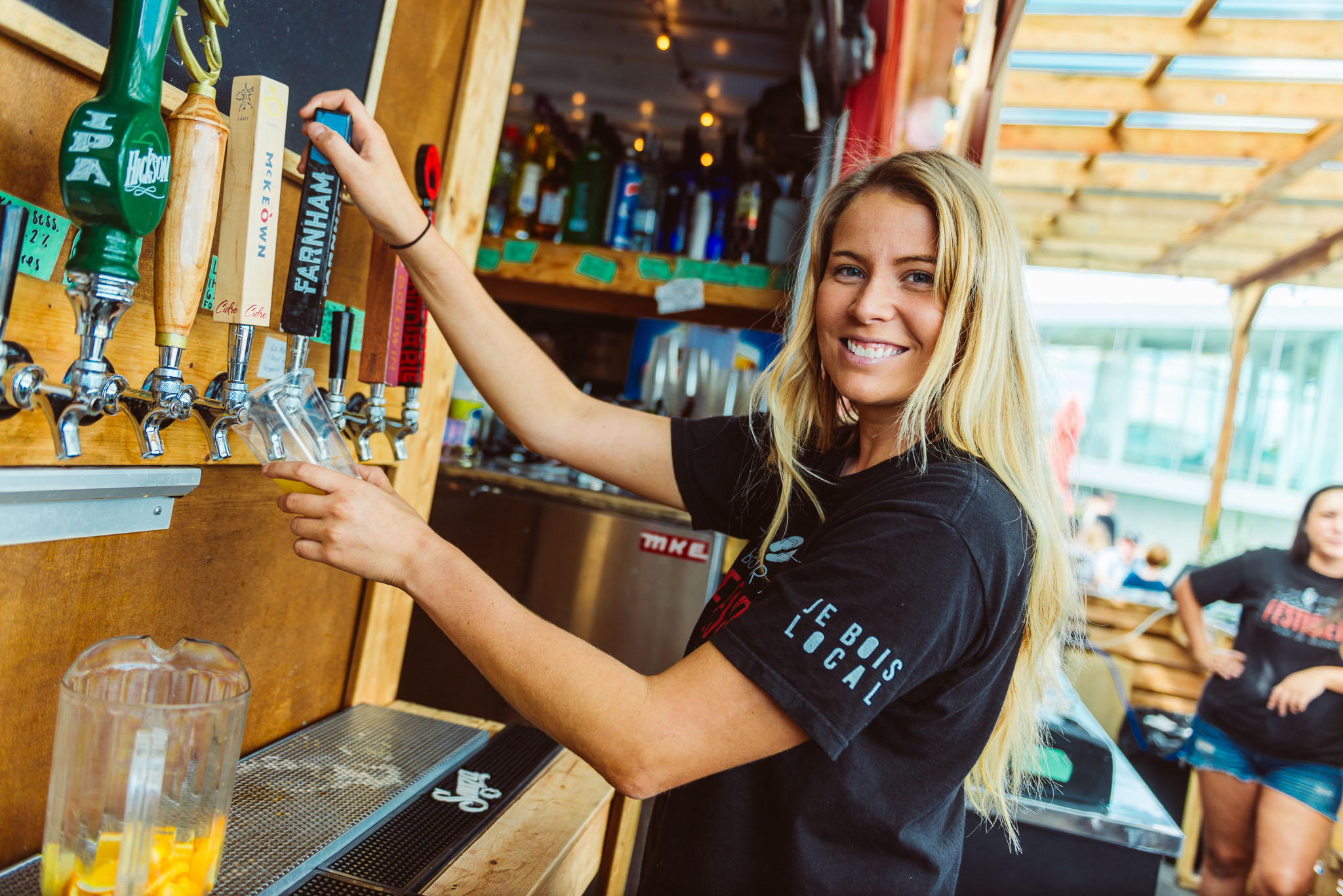 Calendar of festivities
Many of you come to discover Festibière's Backyard this summer ! With family, friends or colleagues, this is the best place to enjoy good microbrewery beers. Cheers !
Menu
> 40 on tap beers & 30 bottles
> Wine, sangria & strong alcohol.
> Slush, soft drinks, coffee & alcohol-free beers.
> Combo pizza & pint of beer
How to get there ?
Serving from Belvédère station to the Fluviale Station, route 1 also allows you to go to Traverse Québec-Lévis. The nearest stop is Saint-André / Dalhousie station.
Traveling through the Old Quebec area, Route 11 allows you to get to Saint-André / Dalhousie station a few steps from the Cour Courrière.