THE NEW UNMISSABLE TERRACE
ON LA RIVE-SUD
Whether with family, friends or colleagues, this second pub terrace is the perfect place to enjoy good microbrewery beers and a breathtaking view of Québec city.
CLOSED
See you next year!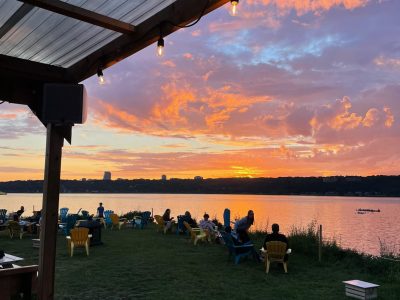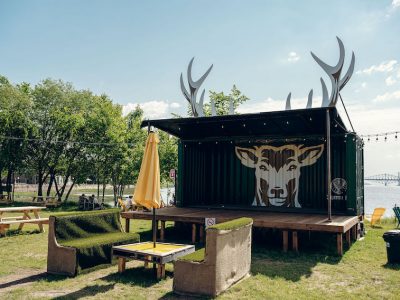 CONCEPT
Local products, foodtruck, live music, view on Quebec City and beach volleyball at all times, that's what awaits you at La Cour arrière du Festibière de Lévis this summer!
FREE ENTRANCE
Admission is free at all times.
Dogs are also welcome 🐶
HOURS
CLOSED
Possibility of closing without notice, depending on weather conditions, check our  Facebook page.
BOOKING
Not available.
Come see us directly!
HOW TO GET THERE?
You can drive to La Cour arrière de Lévis. It's only 15 minutes from the bridges. Parking is available at 2175 Chemin du fleuve or on Simard Street.
The ferry between Quebec City and Levis is a good way to get to La Cour arrière du Festibière de Lévis. The trip takes about 10 minutes, in addition to a 10 minutes drive afterwards.
For more details, visit Société des traversiers du Québec
The bus traject L2, L1, 34 and T2 allow you to get to the Etchemin River station just a few steps from La Cour arrière de Lévis.
**Please note that these routes are subject to change depending on special events taking place in the area. Visit stlevis.ca for all the details.
MENU
LA SHOP-CUISINE DE RUE
ATTENTION: Alcoholic drinks of your own are forbidden. Lunches and water bottles are allowed!
DRINKS &
REFRESHMENTS
Beer on tap from a wide selection of Québec micobreweries
Wines, sangria & liquor
Soft drinks, slush & non-alcoholic beer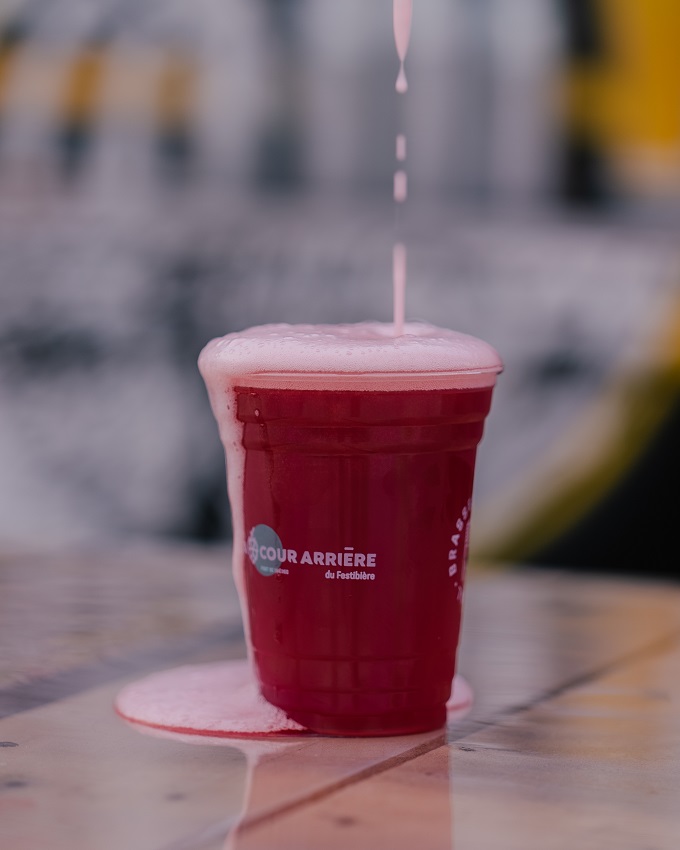 BREWERIES
SNO Microbrasserie
Les Grands Bois
Microbrasserie de Charlevoix
Le Corsaire
Lagabière
Oshlag
Brasseurs de Montréal
Trou du diable
Boréale
Glutenberg
Verger à Ti-Paul
Rotating tap lines from Je bois local
In rotation all summer long, it's about a new beer every week!
> Renewal of the menu
> New releases & limited brews
> More local microbrews featured
Check out the JBL beer selection right here!
PARTENAIRES